For best experience, please use a modern browser like Chrom, Firefox, Safari or Microsoft Edge
For this dialogue the software of DiALOGiFY is used.
The DiALOGiFY Software and its set of rules, including the data protection guidelines, comply with the strict guidelines of the General Data Protection Basic Regulation (EU GDPR).

DiALOGiFY uses the Amazon Web Service in Europe for data storage. This service is also used by numerous well-known companies such as BP, Kelloggs, Siemens and many more and offers a very high security standard.
Details about the service and data protection can be found in the General provision of services and the Privacy Statement.
We sent an SMS with the login code to your mobile number. You can request it again after 60 seconds.

We sent an email with the login code. You can request it again after 60 seconds.


Hello, we use cookies on our website. Some of them are essential, while others help to make this website more user friendly for you.
Essential
Marketing
External Media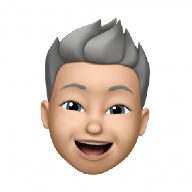 Cookies policy


Here you will find an overview of all cookies used. You can give your consent for whole categories, except for the essential cookies, these are needed for a smooth functionality of the dialog. More details see Cookies policy